Animal Birth Control Programme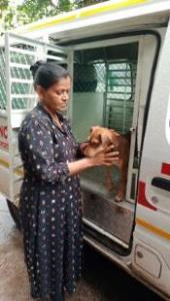 Sterilized animals live longer and happier lives. One female dog gives birth to 6-10 puppies every six months, out of which only 2 survive. One female cat gives birth to 2-5 kittens every three months, out of which only 1 survives. The death rate is quite high in stray animals. Those stray animals who do not die, succumb to accidents, illnesses, starvation and eventually die. Therefore, it is utterly important to sterilize stray animals.
Advantages:
Prevents overpopulation

Lowers risk of cancer

Reduces aggression and other behavioural issues

Increases lifespan

Vaccination and Rabies Eradication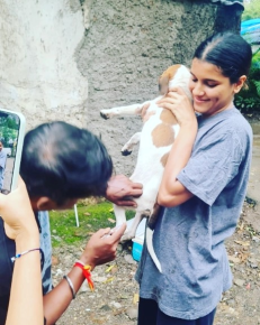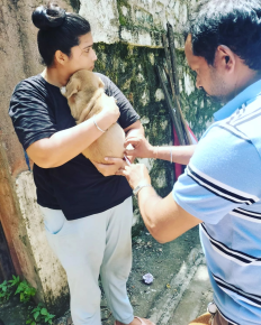 At SOS, we believe that a vaccinated animal is a healthy and happy one. Initially when we started, all the dogs in our area were vaccinated once a year for Rabies (courtesy - The Welfare of Stray Dogs), but over a period of time we realized the importance to immunize them against various other infections and diseases that they are prone to on the streets.
Procedure followed:
Every new puppy in the area is dewormed and two weeks later vaccinated for Distemper and other related diseases by a 9 in 1 vaccine.


When the puppy is 3 months old, he is vaccinated for Rabies either during the Annual Rabies Drive or individually


Every adult female dog (if missed during the puppy stage) is vaccinated for Distemper two weeks before she is sent for Sterilisation to the hospital.


SOS also conducts an Annual Vaccination Drive for Rabies.
Healthcare and First Aid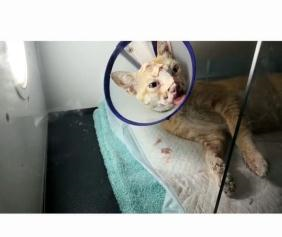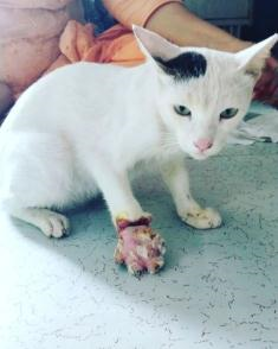 At SOS we believe that 95% of the cases of injuries that we come across in strays can be treated on the streets by the volunteers. Our Ambulance attends to all such cases from Monday to Saturday with the help of the various volunteers and likeminded citizens.
Procedure followed:
On being identified, the injured animal is immediately given the basic first-aid necessary to sustain him.


General injuries are treated by trained volunteers on a daily basis until the animal is completely cured.


More serious injuries are referred to a Veterinary Practitioner who then guides the volunteer accordingly and the treatment is duly given.


Uncatchable dogs/cats are also treated by our volunteers whereby most of their medication is given in food until recuperation is not complete.
Helpline Number: +91-9820141310 (Monday to Saturday - 9AM - 6PM)
Adoptions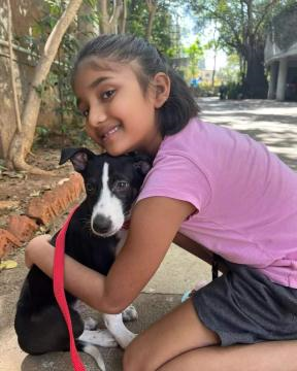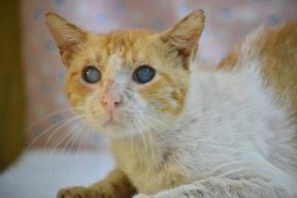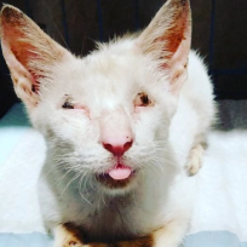 SOS has rescued over 2000 stray dogs and cats from the streets of Mumbai in the past years. Most of them were pedigree breeds, but had been abandoned by their owners. Most of them have been rehabilitated in lovely homes or shelters.
The Food Pool Programme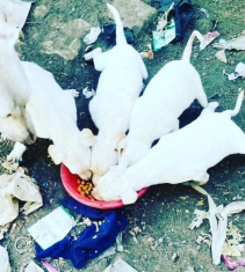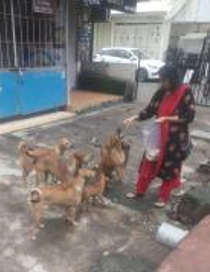 SOS started this programme in July 2009 primarily to help dogs and cats who needed extra care and nutrition to recover from some life threatening conditions that they were in. Isolated dogs suffer from deadly diseases, but with proper care and nutrition they stand a good chance of survival. This programme was brilliantly put together by our volunteer, Amit Gajaria, at a local ABC Centre.

Initially, every volunteer was allotted one day of the week and that's how we started feeding about 20 animals on a daily basis. Then, there was no looking back, the word spread and donations started pouring in, from 20, we went to 30 and today we feed around 60 animals who are suffering from various ailments like maggot wounds, fractures, jaundice, skin infections, etc. This would never have been possible without the co-operation of the hospital authorities. The results were soon to follow, more and more dogs started recovering and going back to where they came from. The medication by the doctors there, followed by the nutritious food given by us helped the dogs recover faster.
Highlights of the Food Pool programme:
Providing packaged food to volunteers who feed animals in their area but cannot afford to do so.


Focusing on areas with large concentration of strays.


Preping the health of these animals to be able to undergo sterilization and other medical care that they may need.
Animal Stay Programme
SOS started this programme with the sole objective of providing shelter to animals in need.
Highlights of the Animal Stay programme:
Shelter is provided to animals in an Animal Farm in Wagholi, Pune; which is privately owned by an animal lover.


Our Animal Farm now houses 38 old, blind, or handicapped dogs and cats.


Proper healthcare and food is provided to the animals at the farm.


Animals at the farm lead a happy life eating and playing.


You can contribute to this programme by sponsoring these animals on monthly, quarterly, semi-annual or annual basis.
The animal farm is currently completely occupied.